How to Create a Win-Win-Win by Improving Patient Access
It's often said that you have only one chance to make a good first impression.
In today's healthcare environment, those words couldn't ring truer. Never before have the initial interactions between provider and patient been more important – for both parties involved.
Many patients face rising out-of-pocket costs because of high-deductible health plans or increased contributions to employer-sponsored health plans. The Kaiser Family Foundation reports the average annual out-of-pocket costs per patient rose more than 300 percent between 2006 and 2016.1 That growing economic burden makes it essential for patients to gather as much information as soon as possible to understand their financial responsibilities and help ensure their care experience is smooth and successful.
Providers also have a great deal at stake financially when it comes to first impressions. As patient balances are steadily increasing as a percentage of net patient revenue, healthcare organizations must now make capturing patient payments prior to service an important part of initial interactions with patients. At the same time, providers must also keep patient satisfaction in the forefront as patients become more savvy healthcare consumers. In response to paying more upfront and out of pocket, patients are demanding more transparency, better cost estimates for procedures, more flexible payment options and shorter wait times.
These changes have pushed the challenges of patient access front and center. Healthcare organizations need to raise the bar with a patient access program that is cost-effective, delivers strong ROI and creates a competitive edge by providing patients with the information, access, convenience and quality care that make for a positive overall experience.
The 15-Minute Milestone
Patients have pretty clear limits to their patience when it comes to the check-in and registration process. A 2017 report by Vitals2 affirmed that the longer the wait time, the greater the decrease in patient satisfaction.
Wait times average nearly 19 minutes across all forms of healthcare. But offices that have shorter-than-average wait times tend to have more satisfied patients. The Vitals study found physicians with five-star ratings have average wait times of less than 13 minutes, while those with 22-minute wait times receive only three stars on average.
Against that backdrop, providers aiming to improve patient access should establish a goal of 15 minutes for throughput time – that is, from the time that the patient checks in at the main entrance to the time the clinical staff greets them for the service.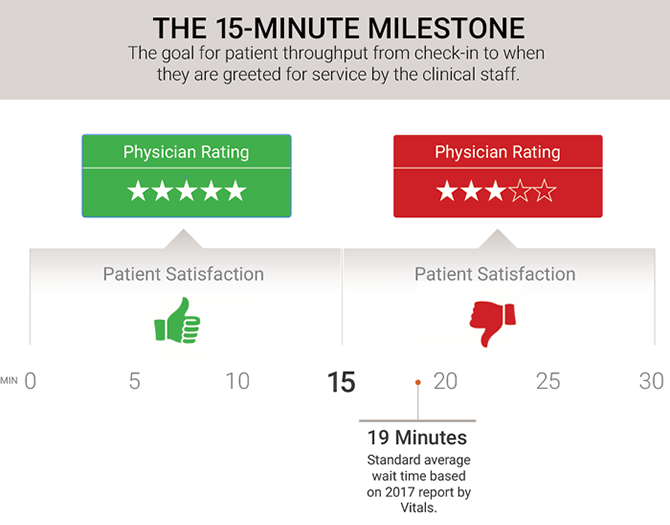 But while efficiency is important, it can't come at the cost of compromising accuracy. Healthcare organizations annual losses from denial write-offs range from 1 percent of net patient revenue to as high as 4 or 5 percent, according to The Advisory Board Co.3 Because the majority of information needed to submit a claim is generated during the registration process, many denials are due to inaccurate or incomplete patient information.
The Payoff of a Streamlined Patient Experience
Ultimately, your goal should be to create a holistic, streamlined approach to scheduling, registration and financial clearance. When done properly this process goes beyond verifying benefits, obtaining authorizations or performing other isolated functions. Instead, it integrates the entire patient experience process into one single workflow while automating the many critical steps that must occur for the hospital to efficiently secure revenue, remain compliant and, at the same time, provide a best-in-class patient experience.
The challenge, however, is that patient access staff is often hamstrung by complex processes, multiple bolt-on systems and cobbled-together applications that make registration and informing patients about their liability inefficient and error-prone. On top of that, ever-changing industry regulations and insurance payer claim requirements make it much more challenging to register patients efficiently and accurately.
It takes a commitment to invest in technology, training and teamwork to move toward an improved patient access process. Yet the payoff can be profound. For instance, healthcare providers that have deployed a patient access best-practice platform – which seamlessly integrates scheduling, registration and financial clearance – have, on average: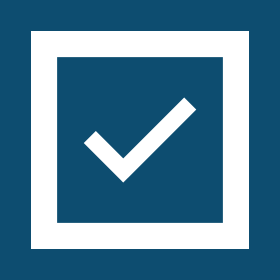 95% Remedy or Elimination
Eliminated or remedied 95 percent of errors prior to bill drop.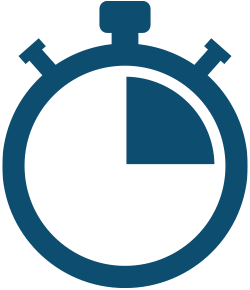 Reduce Your Registration Time by 15%
Reduced registration time by 15 percent.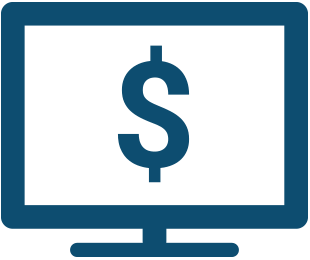 15% Increase in Patient Payments
Experienced a 15 percent increase in patient payments prior to service while reducing patient access denials by 3.5 percent.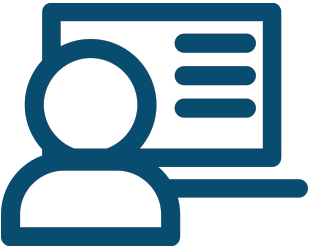 18% Boost in Productivity
Boosted productivity by frontline staff by 18 percent by establishing individual quality and productivity targets enabled by technology and real-time analytics.
Beyond the bottom-line financial benefit, an integrated patient access program results in happier patients and physicians – which can have the added ripple effect of a morale booster for staff dealing with fewer complaints.
6 Steps to a Better Patient Experience
There is a logical and actionable path to delivering the optimal patient access experience. Following these six steps can put your organization on the path to success:
Upgrade Technology: Your technology and systems should drive efficiency, not create complications. As a result, you should consider retiring your patchwork system of bolt-on applications that slows registration and financial clearance. Deploying a single, integrated front-end solution will streamline processes and automate workflow – and ultimately get patients registered in a few minutes, with a few clicks. By streamlining pre-registration and arrival tasks for scheduled appointments, you'll free your staff to more effectively handle non-scheduled events and complete the process in less time.With any technology selection, it's important to evaluate the total cost of ownership, ease of adoption by staff members and the ability to integrate into other systems to help ensure you're making the right decision to ease the workload on staff to better focus on patient care.
Automate Workflow: Manual data entry is an inefficient task that tries the tolerance of patients and carries a huge cost. Strive to automate 60 percent or more of manual work efforts to reduce registration-related errors and improve accuracy of cost estimation (insurance and patient portion). Avoid the pitfall of inefficient processes – technology implementation and automation go hand-in-hand with process redesign.
Invest in Training and Development: Maximizing your investment in more efficient and automated technology requires an ongoing investment in training. Staff members who are comfortable and confident with the technology they are using will not only be more efficient, they will also engage in more positive ways with patients. To assure that new staff members get up to speed quickly, document and illustrate the processes impacted by new technology.
Integrate Operations: Prepare for patients by beginning registration tasks for scheduled appointments at least three days prior to patient arrival. This will reduce last-minute hiccups for both patients and physicians. Integration equals efficiency so it makes sense to look for ways to centralize functions related to patient access. Call centers can be centralized to seamlessly complete the pre-registration of scheduled appointments. You can also leverage the same interface across centralized operations and on-site staff to encourage a seamless handoff and create greater transparency around remaining tasks.
Estimate Liability: Hospitals and patients are united on this point: They don't like to be surprised by the cost of care. As patient responsibility increases, it is critical that providers go beyond verifying eligibility and benefits and begin to create sound liability estimations. Combined with propensity to pay scoring, patient payment portals, payment plan and financing options, this greatly increases collections and reduces the effort on accounts receivable while providing more transparency for patients.
Improve Visibility with Real-Time Analytics: Consistent improvement to patient access requires that registration staff have ready access to holistic, real-time information into patient medical history and current status in the registration process. Integrated systems with dashboard views offer clear visibility into registration tasks and future appointments, and productivity levels help to prioritize work and make patient access activities more efficient. Comprehensive analytics can enable effective performance management programs, giving you the opportunity to measure individual performance and quality – a powerful tool for any patient access leader to mentor and incentivize team members.
Improving patient access is a journey. By taking a focused, systematic approach, you can make real, measurable progress. The result will be one of those rare win-win-wins in healthcare: You will have happier patients and more engaged and satisfied physicians – and you will see real benefits to your bottom line and in the morale and efficiency of your staff.
References
The Kaiser Family Foundation. 2016 Employer Health Benefits Survey. September 2016.
Vitals. Vitals Index Reveals Wait Times Are Decreasing. March 2017.
Becker's Hospital Review. 4 Ways Healthcare Organizations Can Reduce Claim Denials. July 2016.