Conifer Satisfaction Surveys
Turnkey HCAHPS measurement
Offers a ready-made infrastructure to handle patient data and verbatim comments, provide reviews of QualityNet feedback reports, and recommend consumer satisfaction and ROI improvements.
Real-time decision support
Provides updated consumer satisfaction results daily in easy-to-understand web-based reports accessible across the entire hospital.
Customized surveys
Creates customized assessments appropriate for other audiences and care settings, including the emergency department, outpatient departments, rehabilitation services and more.
Comprehensive survey management
Manage patient/physician/employee database; design and administer questionnaire; collect high-quality data; provide daily, executive, and detailed reports.
Survey administration
Define and execute surveys using the tools that are right for your audience
Conifer Satisfaction Surveys
Conifer Satisfaction Surveys offers expert, customized assessments that deliver high-value information gathered from physicians, staff and management. For your ambulatory, emergency, outpatient and inpatient care settings, Conifer Health provides the optimum cost-benefit solution for patient satisfaction measurement. Medicare's Value-Based Purchasing Program bases a significant percent of its incentive calculations on HCAHPS patient satisfaction scores, which means that higher patient satisfaction drives consumer loyalty and is a critical ingredient needed to attain a standout healthcare provider ranking. We're a CMS-approved administrator of HCAHPS for inpatient care. We reach out to your patients in as little as three days after discharge, when they're best able to respond about their experience. Conifer Satisfaction Surveys gives you the actionable data you need to understand and improve satisfaction among patients, physicians and employees in real time. You provide the patient data—we'll do the rest.
Conifer Satisfaction Surveys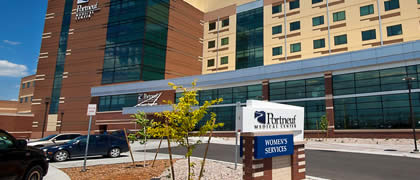 LHP Hospital Group
"Conifer Health and their team of nurse reviewers provide a great service to our facility by allowing us to maintain a concurrent review process 24/7. Their team has been available on a consistent basis to provide off hours reviews and additional coverage when we have a sick call or are unable to staff a particular area. Conifer Health provides daily reports to allow us to follow up on outstanding issues on a timely basis."
Vivian Street, RN, BSN, CCM, IQCI, Division Director of Case Management
LHP Hospital Group
Plano, Texas