We work every day to provide you with a solid foundation for better health through technology-enabled performance improvement and health management solutions
Conifer Health Solutions is a health services company like no other. What makes us exceptional is that we focus on strengthening both the financial health of your organization and the personal health of your patients, your community, your employees and your members. And we are the only company with roots in the care delivery industry that can provide your hospital, health system, Integrated Delivery Network (IDN), physician group, self-insured organization or health plan with the complete continuum of technology-enabled performance improvement and health management solutions.
More than 14,000 Conifer Health employees deliver your organization services that harness the power of big data to help you:
Improve financial performance
As healthcare reform's demands for proven value and enhanced patient experiences intensify, we help you meet your immediate revenue cycle needs and master the evolution to new delivery and reimbursement models. Conifer Health delivers your hospital/health system with an industry-leading suite of peer-reviewed and analyst-ranked Revenue Management and Patient Experience services and solutions that address the critical margin challenges you face in today's reimbursement environment through intensive short-term project initiatives or long-term operations management partnerships.
Better manage financial risk associated with health reform
Transforming financial data from various silos, systems and organizations into a resource that's actually usable to assess risk and improve performance is a huge challenge. More than 300 organizations, including Independent Physician Associations (IPAs), commercial and Medicare ACOs, clinically integrated organizations, full-risk bearing providers, hospitals, health systems, self-funded employers, Taft-Hartley plans and federal/state employer plans, have harnessed the power of big data to establish and support new dynamic financial risk models. Our Financial Risk Management services and solutions give hospitals, physicians and the entire care team a clear roadmap for reducing cost and boosting efficiency. And for network organizations that want a partner, our Third-Party Administration services deliver unmatched network management expertise.
Successfully align hospitals and clinicians
Sharing clinical information is just the first step in transforming from volume- to value-based healthcare. We'll help you build a strong foundation for accountable care with tools and services other hospitals and physician groups have been using for more than two decades to create and successfully manage their clinically integrated networks. Our Clinical Integration services and solutions help you formulate your strategy, design and implement your network, partner with physicians, measure performance and manage financial reimbursement—all backed by a Clinical Integration Intelligence Platform that turns your data into actionable insights.
Enhance the patient experience
Value-based care delivery models will have significant dependence on the engagement and participation of patients after their hospital or provider visit. With more than 16 million patient interactions annually for 700+ acute care hospitals, health systems and related outpatient centers, clinics and physician groups nationwide, our expertise in customizing patient communications across your organization makes it easier for consumers and patients to access information about your facilities, services and physicians before they are admitted and after they have gone home. Our Revenue Management and Patient Experience services and solutions can help your organization deepen its impact throughout the community and across programs and services, while at the same time supporting performance-based outcomes.
Enrich the health and wellness of your population
Nearly 300 hospitals, health systems, self-insured organizations and health plans use our technology-enabled Population Health Management services to analyze populations, identify individual health risks and deliver care when it's needed and in the appropriate setting. As a URAC*-accredited provider of health utilization management and case management services, we help you identify at-risk patients; use personal health nurses to holistically manage acute and chronic care needs; support lifestyle wellness initiatives; enable clinical coordination between doctors, health systems, patients and ancillary services; and deliver patient-centered care that is high quality, cost effective, and keeps populations healthy.
Contact Conifer Health today to understand how your organization can strengthen financial performance, transition from volume- to value-based care and enhance the consumer and patient healthcare experience—ultimately improving the quality, cost and access to healthcare.
*URAC Accreditation through Conifer Care Continuum Solutions, a Conifer Health Solutions company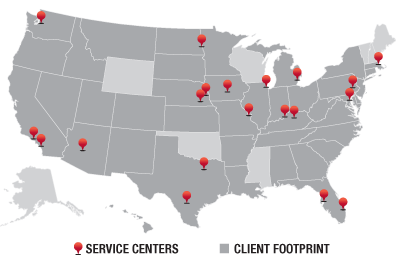 Service clients in more than 40+ states
20 Service Centers
800 clients
14,000+ employees
$28+ billion net revenue processed annually
24+ million patient touchpoints annually
5.5+ million managed lives
2 million patient calls per year
$20+ billion medically managed spend
1+ million clinical admission reviews performed
150,000 patient satisfaction surveys completed annually